There are two different methods to start and end heat on LiveHeats, this will depend if you have your event set up to run a single or multi-course schedule.
IMPORTANT POINT: In those cases, only "End" a heat once scores/places are recorded as the action of ending a heat is what progresses athletes and teams to subsequent rounds
Single Course Schedule
Once you've set the heat draw and schedule, the event remote will appear at the bottom of the screen, which is where you'll start and end heats or runs. The event remote is shown to any user logged in as a Director viewing the event.
Starting a heat or run
At any time when you're logged in as a Director, you'll see the Event remote at the bottom of your page. To start a heat, just click the Start Heat icon - the green arrow as seen in the image below.
Once this is clicked, the timer will start and the heat will be underway. The judges can now enter scores: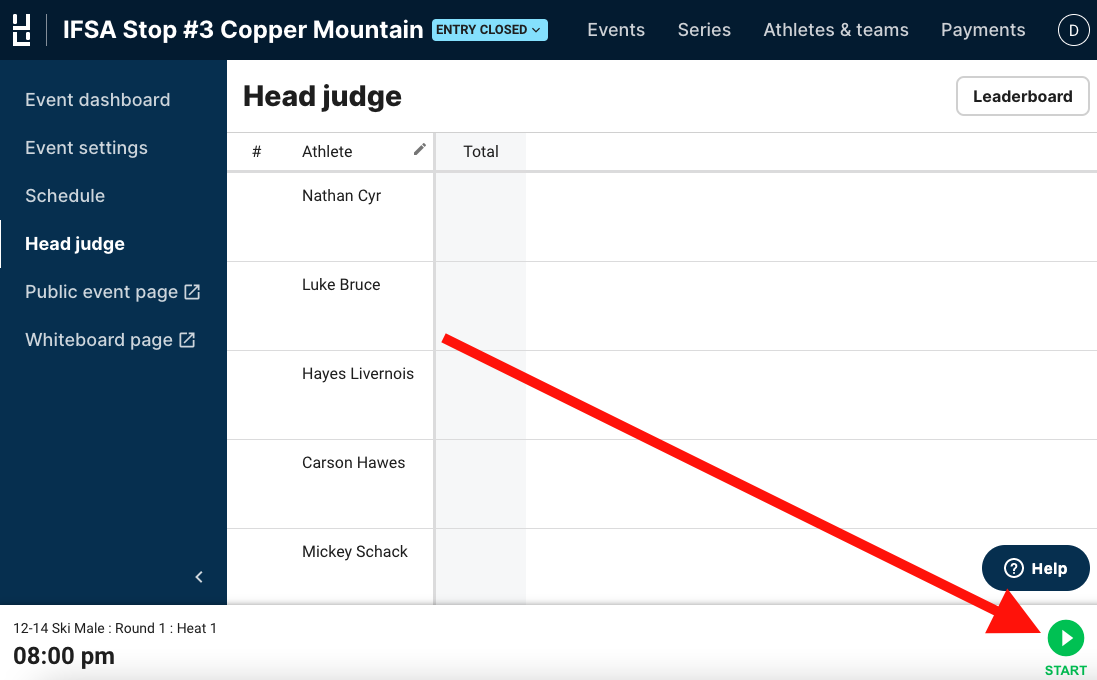 Ending a heat or run
When you are ready to end the heat, click the End Heat icon (red square), and the results will be confirmed and the surfers will be auto-advanced to the next round:

Undoing the start or end of a heat
If you inadvertently start or end a heat, or skip a heat, you can use the Undo button to move back in the schedule. All scores will be saved even if you undo them.

Multi-course schedule
Starting a heat
Once heats are created click on their "UPCOMING" status
Click on the "Start" button

Ending a heat
Once you select start, the "End and confirm" button will then appear. Once you have recorded all athlete's scores/places select this button to End the heat which is when progressing athletes will be moved into the next rounds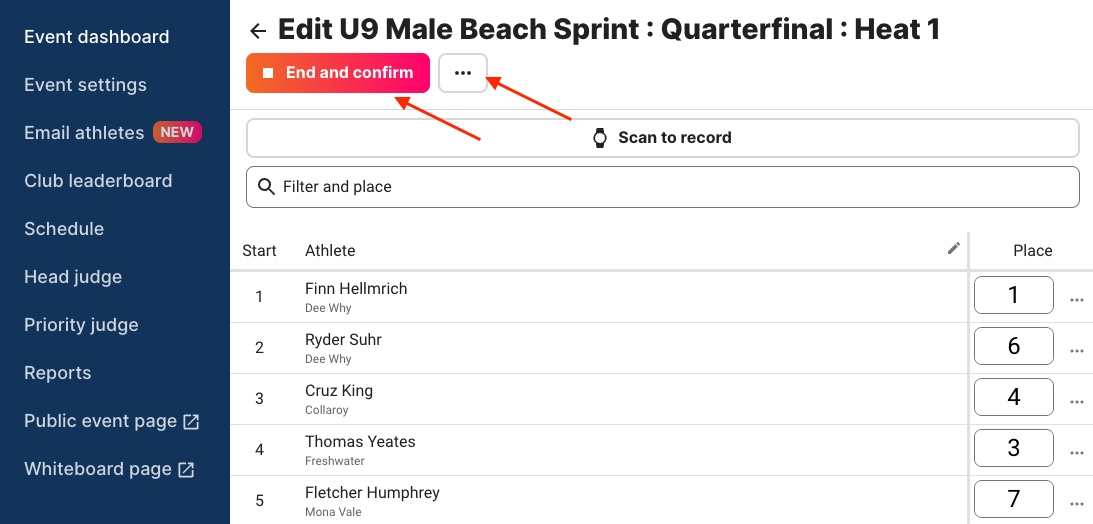 Undoing the start or end of a heat
Use the ellipsis icon "..." to find the options to either "Undo Start" or "Undo end" of a heat.
Don't worry, all scores and results will be saved when you perform these actions