LiveHeats supports double banks, also known as double beaching, peaks, podiums, or panels. Here's how to use the feature.
How to configure double banks (peaks)
To configure double banks, once the heats have been drawn go to the Schedule editor.
In the Schedule editor, you can drag and drop any heats to the Secondary bank for your double banked heats. You can move multiple heats (e.g. a whole round) at once by holding down Shift and selecting multiple heats. You can also use Command on Mac or control on windows, to multi-select individual heats to drag in bulk.
Note: heats on both banks will start and end at the same time.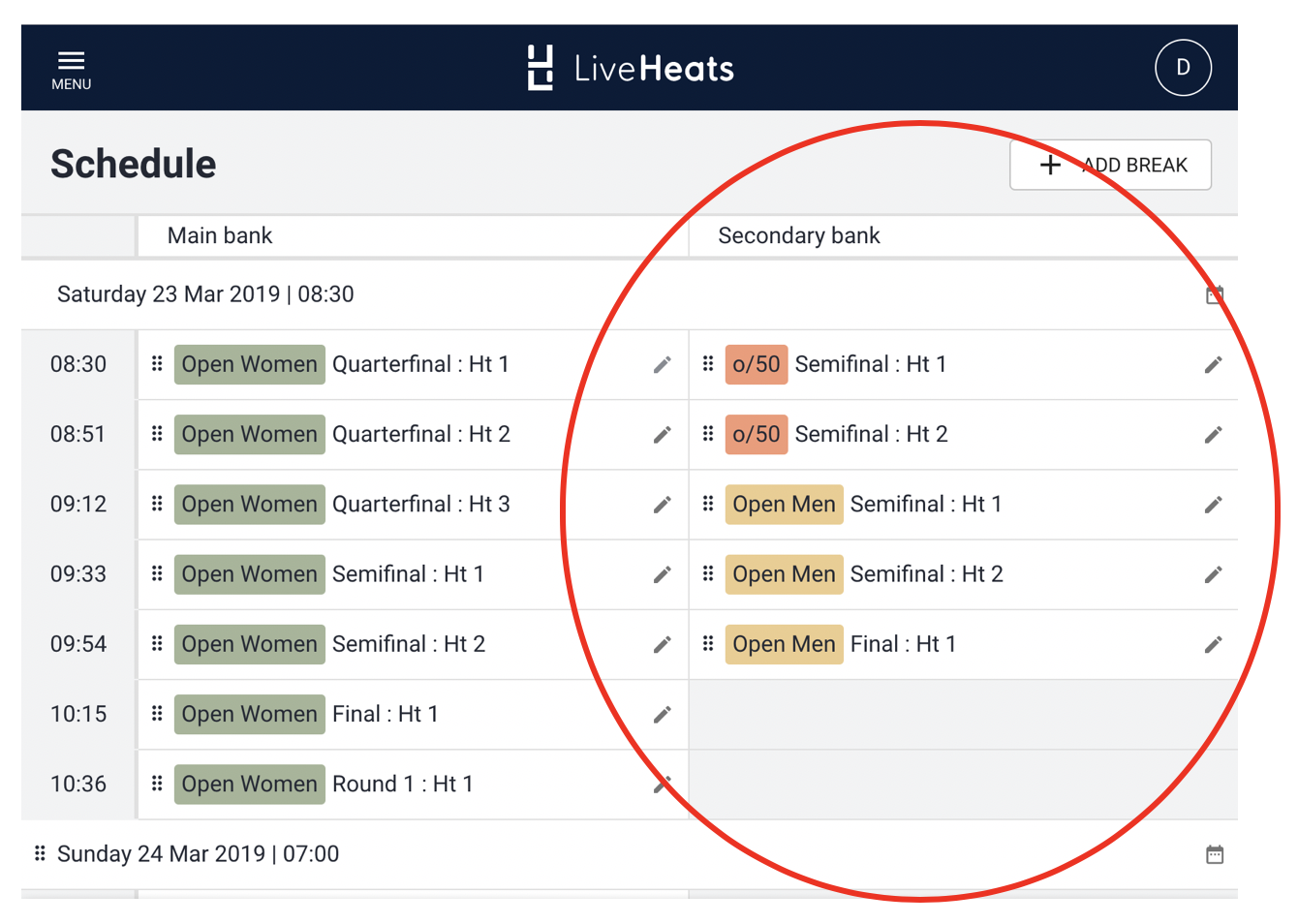 How to judge double banks
To judge when running double banks, you must set up additional devices (phone or tablet) for the judges on the secondary bank. You can use the additional logins (judge 3, judge 4, and judge 5) provided in your Welcome to LiveHeats email.
Once the double banked heats are reached in the schedule all judges will be prompted the select which bank they are judging: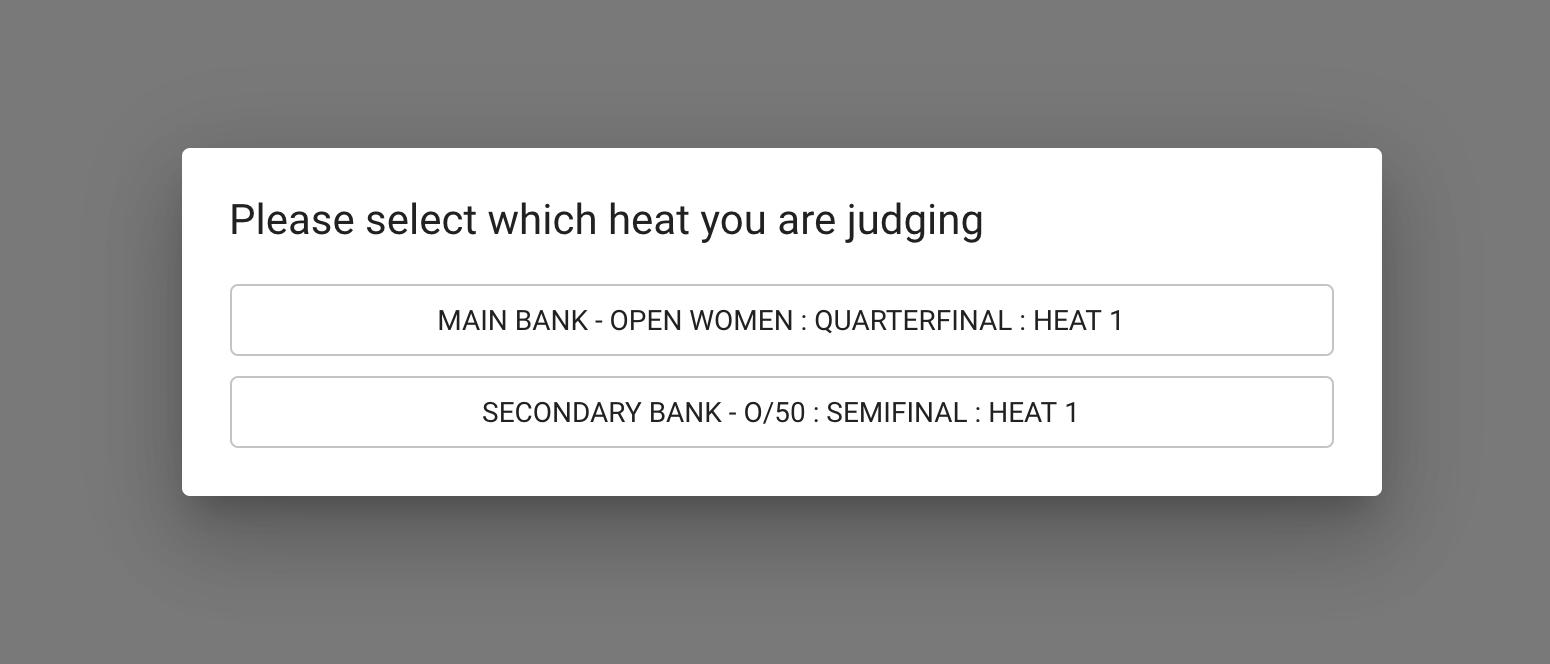 Starting and ending double banked heats
You start the heats in the normal fashion. Once the Director starts the heat, heats on both banks will be started. Once the director ends, both heats will be ended.
Viewing the head judge page in double banked heats
The Head judge page is accessible to anyone logged in as a Director on LiveHeats. The Head judge page will show tabs, where the Head judge or announcer can select the bank they'd like to view.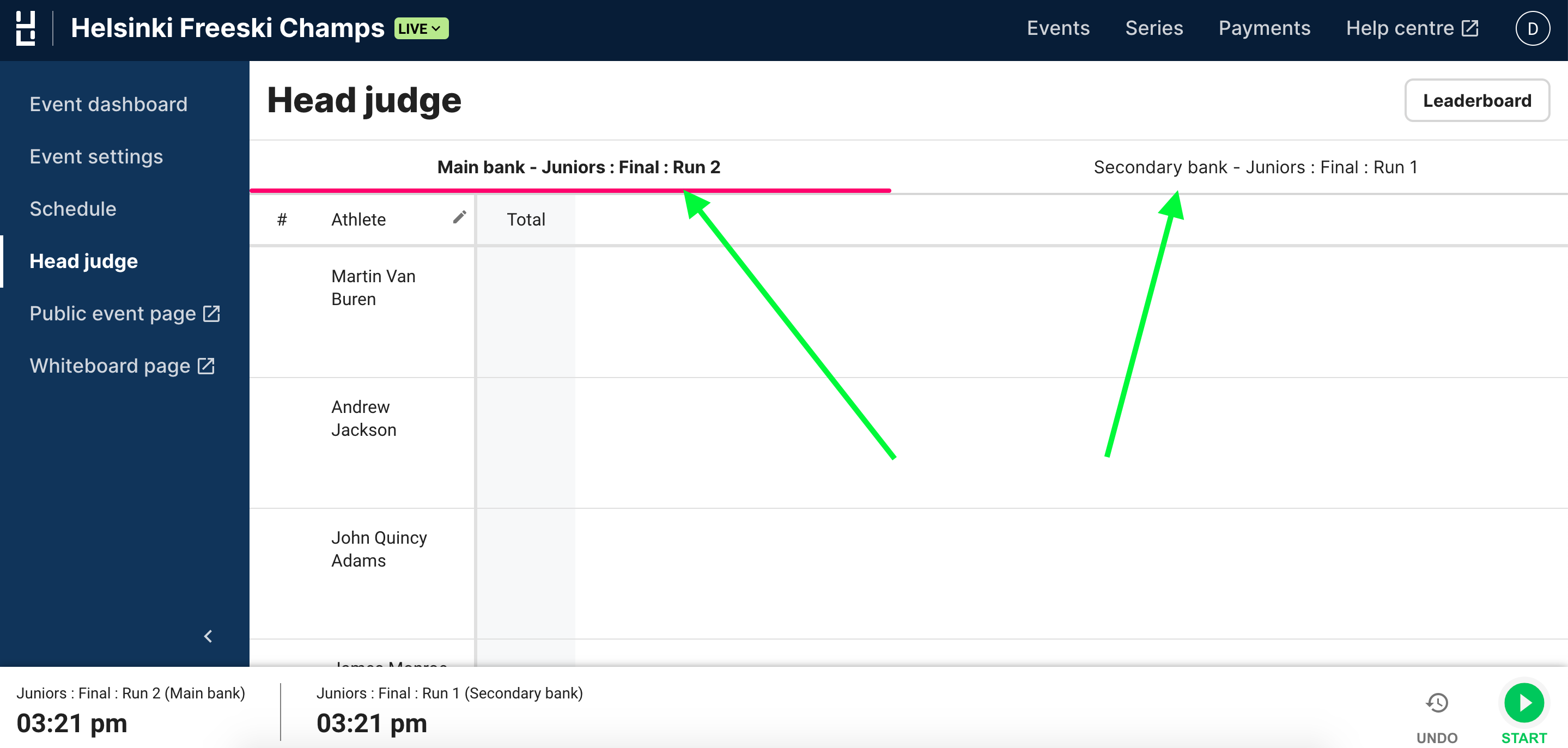 You do not require a seperate computer for each bank, however, you might like to provide the Head judge on the second bank another device, logged in as a Director, to view the Head judge page. You can login to as many devices as required using your Director login, as well as add other Directors to your organisation by following these steps.
How the spectators can view both banks
It's the exact same. Spectators can reach the event via your LiveHeats organisation page, they'll see both heats. It'll be the same on your Whiteboard page. See more for how public can view the live event here.