If you'd like to confirm or accept athletes before they are confirmed into a division, you can set the event registration to be waitlisted.
This means that registration will be open, but once athletes register, they'll:
go to waitlist status in the division
receive an email letting them know that the payment was successful, but they are waitlisted for the event until the director has confirmed or removed them
How to set an event's registrations to be waitlisted
Go to the Event settings and click the Registration tab
Under the field for Waitlisting, select Yes to activate
Click Update event to save

Once set, all future registrations will be waitlisted before being confirmed into a division
Confirming an athlete into the division
You can confirm an athlete into an event by going to the division's seed list, and clicking the confirm button next to their name. This will trigger an email notifying the athlete that they have been confirmed into that division.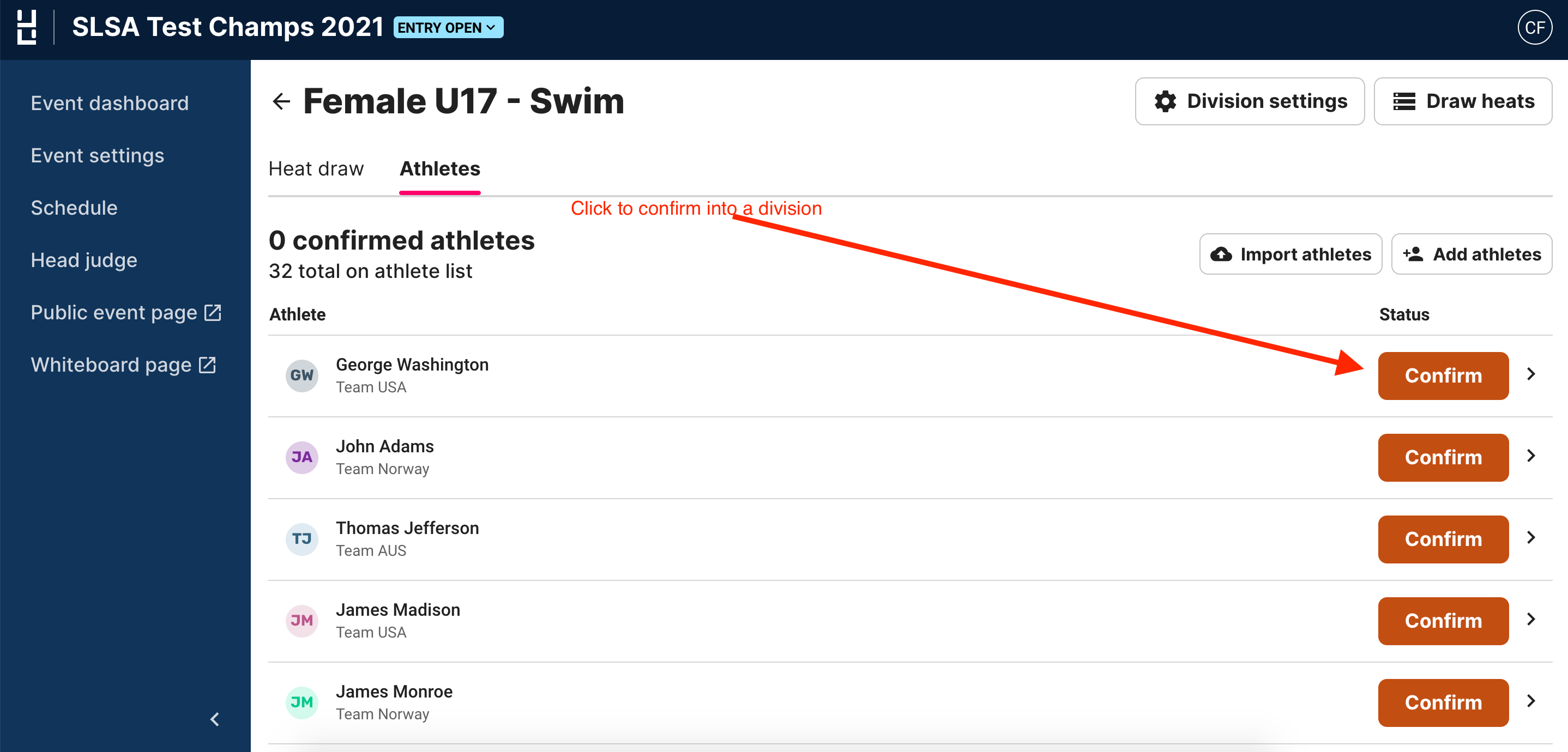 Rejecting an athlete from a division
If the division is full, and you'd like to reject an athlete and send them to the alternate list, click the athlete, then in the dialogue, click Send to alternates. This will send them an email to let them know that their registration was not accepted into the division. Note, this will not process a refund, you'll have to do that separately, see here for how.