LiveHeats has a powerful and easy to use membership registration and management feature built specifically for action sports organisations.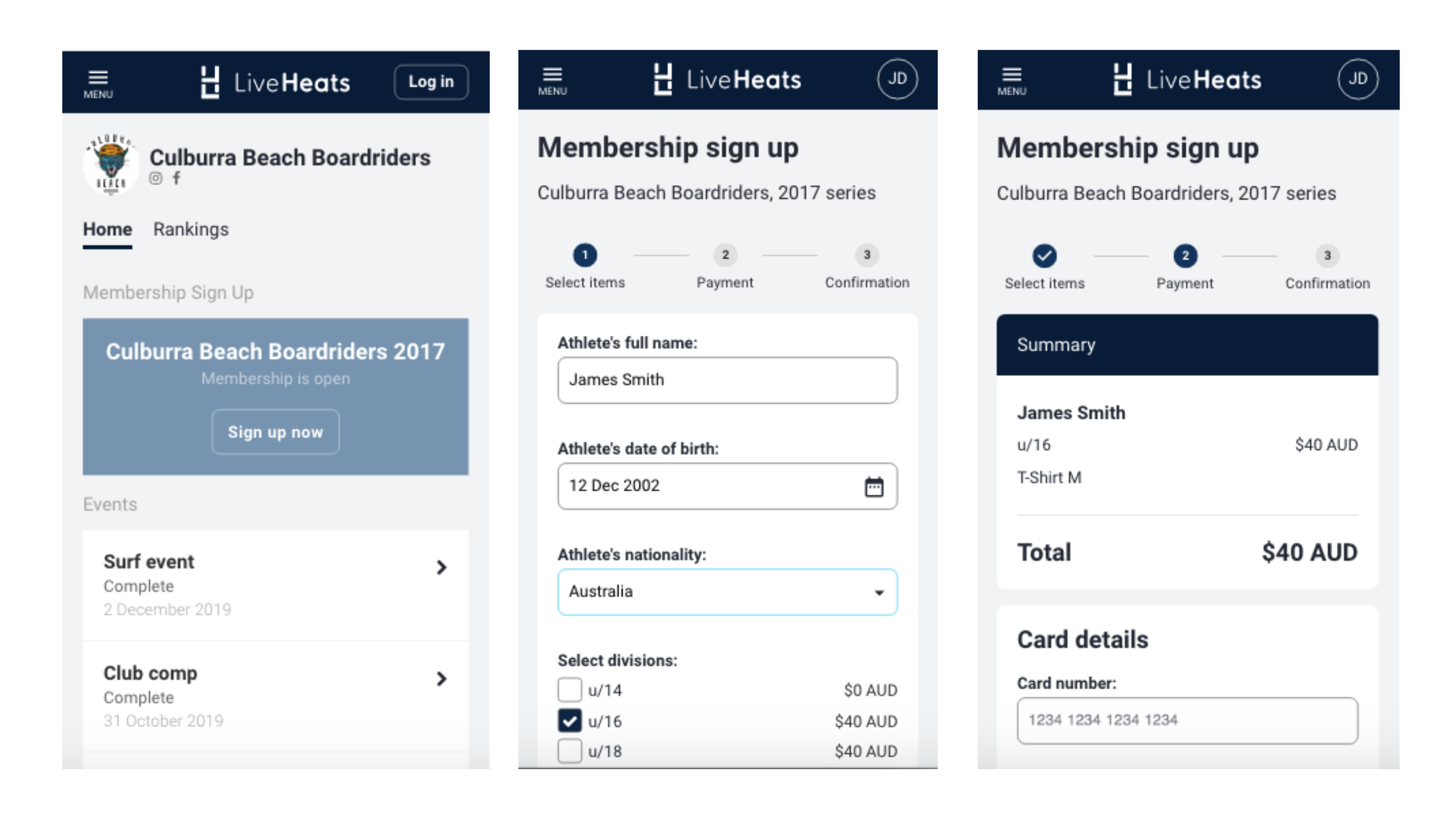 How does it work?
You'll connect your club or association's bank account to the platform. Once connected, you can create you a series (for example, 2022 Club Season). You can specify the registration options for divisions, prices, family discounts, included extras (e.g. club t-shirt), and any paid extras (e.g. hoodies), and importantly, your club terms and conditions and release/waiver document.
When you are ready, you can set your series to be Membership registration open, and a Membership Sign Up section will appear on your LiveHeats page (e.g. www.liveheats.com/culburra).
Once members begin to register, the Members section of your LiveHeats dashboard will automatically populate with all members and their details. This information will be securely stored in your LiveHeats account at all times, and you can also export into csv.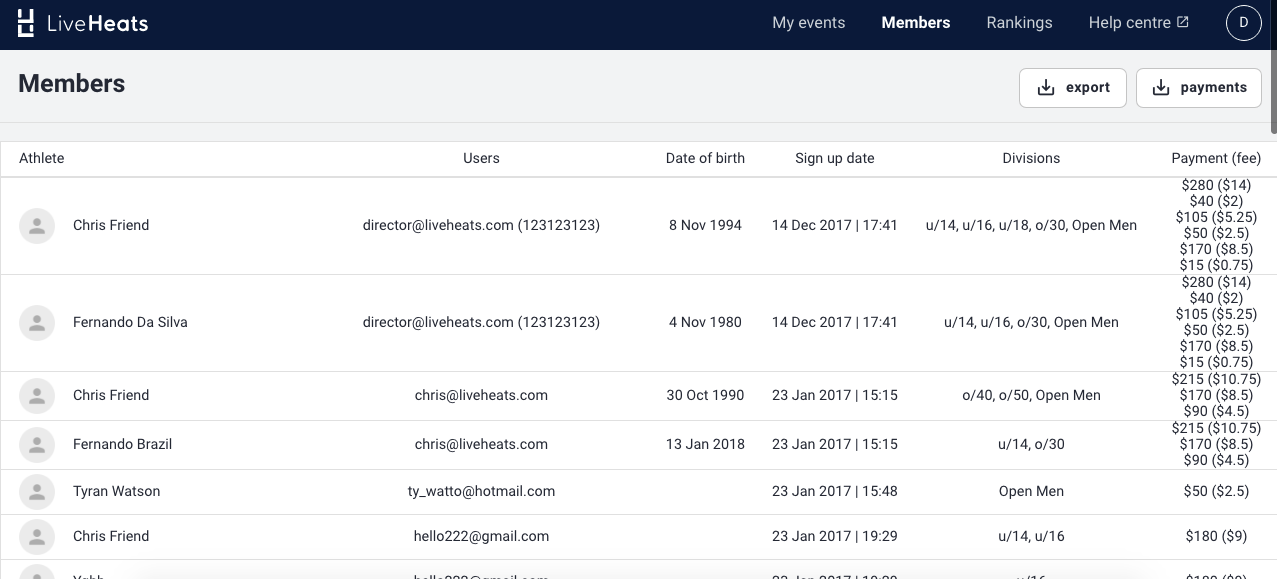 The money they pay will flow automatically to your bank account every two days.
How does the sign up process work for our members?
Its easy! Simply direct your member's to your LiveHeats page (e.g. www.liveheats.com/culburra). They click Sign up now, login or create a LiveHeats account, choose from the options for themselves (and or children/spouse if a family), accept your club T&Cs and release/waiver, then pay with a credit or debit card. The prices will update automatically to reflect any family or extra division discounts you have applied.
Once complete, they'll receive an email receipt with their membership registration details, and they'll go automatically into your member's database.
You can also manually add life members or cash paid members straight into your database on LiveHeats.
What are the benefits?
Easier for members - they simply pull out their phone and register and pay in a few taps. If a member turns up to an event later in the season, they can quickly register and pay on the spot.
Improve your cashflow - money arrives into your club or association bank account automatically every 2 days.
Accept pre-orders for club merchandise - have members indicate their T-shirt size, or pre-order and pay for additional club apparel (e.g. hoodies)
Restrict event registration to paid members only - with LiveHeats you can restrict event registration to paid members only. If a non-paid athlete attempts to register for a club event, they'll see this message and be prompted to pay for their membership: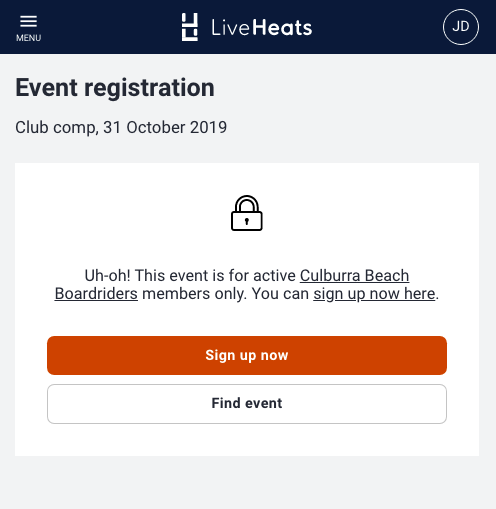 How much does it cost?
There are no upfront fees, just a transaction cost that automatically comes out of the payments you receive from members. The transaction fees vary based on your plan, you can see more info here: www.liveheats.com/pricing