You can set or edit the jersey colours at any time, or allocate bib numbers once your athletes are in the seed list.
How to set or edit jersey colours and order for your event (Surfing)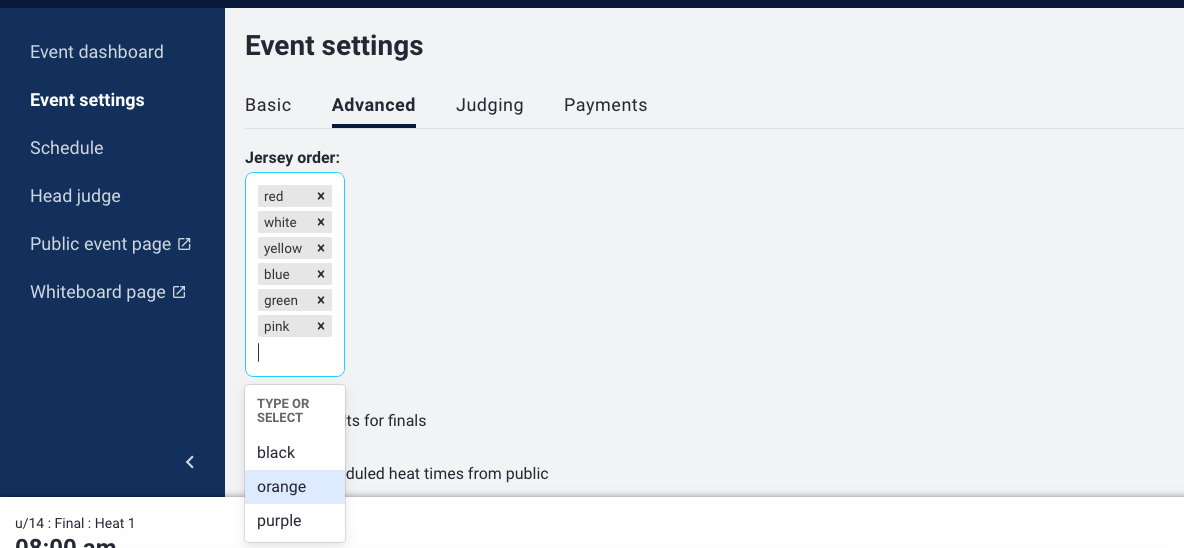 Go to the Event settings > Advanced
You'll see a field to add, edit, or remove jersey colours. The supported colours will appear as you type, or you can select them from the dropdown. Add your colours into the appropriate order
Click Update event to save
Notes:
we support the following colours: Red, White, Yellow, Blue, Green, Pink, Orange, Black, Purple
currently, you cannot add custom colours, but you can use the bib number field below and add the text of custom colours to the athlete (e.g. Teal)
be sure the order of your jersey colours align with your paper judge scorecards (if any) and your heat draw.
How to allocate or edit bib numbers (Snowboarding, Freeski, Wakeboarding)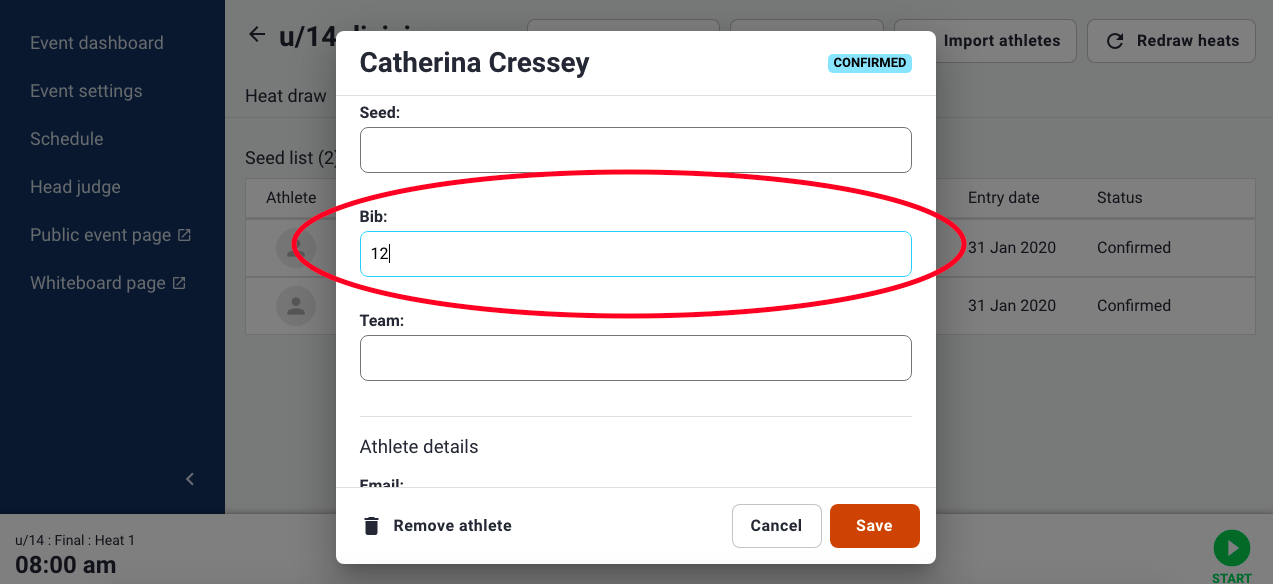 Once your athletes have registered, or you have added or imported your athletes into event:
From the Event dashboard, click on the relevant division
Navigate to the Athletes tab for the division
Click on an athlete's name in the Athletes list
When the dialogue appears, you can allocate or edit the athlete's Bib number
Click to Save to update
Note: you can also include Bib number in when importing athletes in bulk or into a division.