In 2022, World Skate announced the new Olympic Street Competition (2-5-3) format, as explained below. LiveHeats is excited to support this format with a template available on all Skateboarding organiser accounts.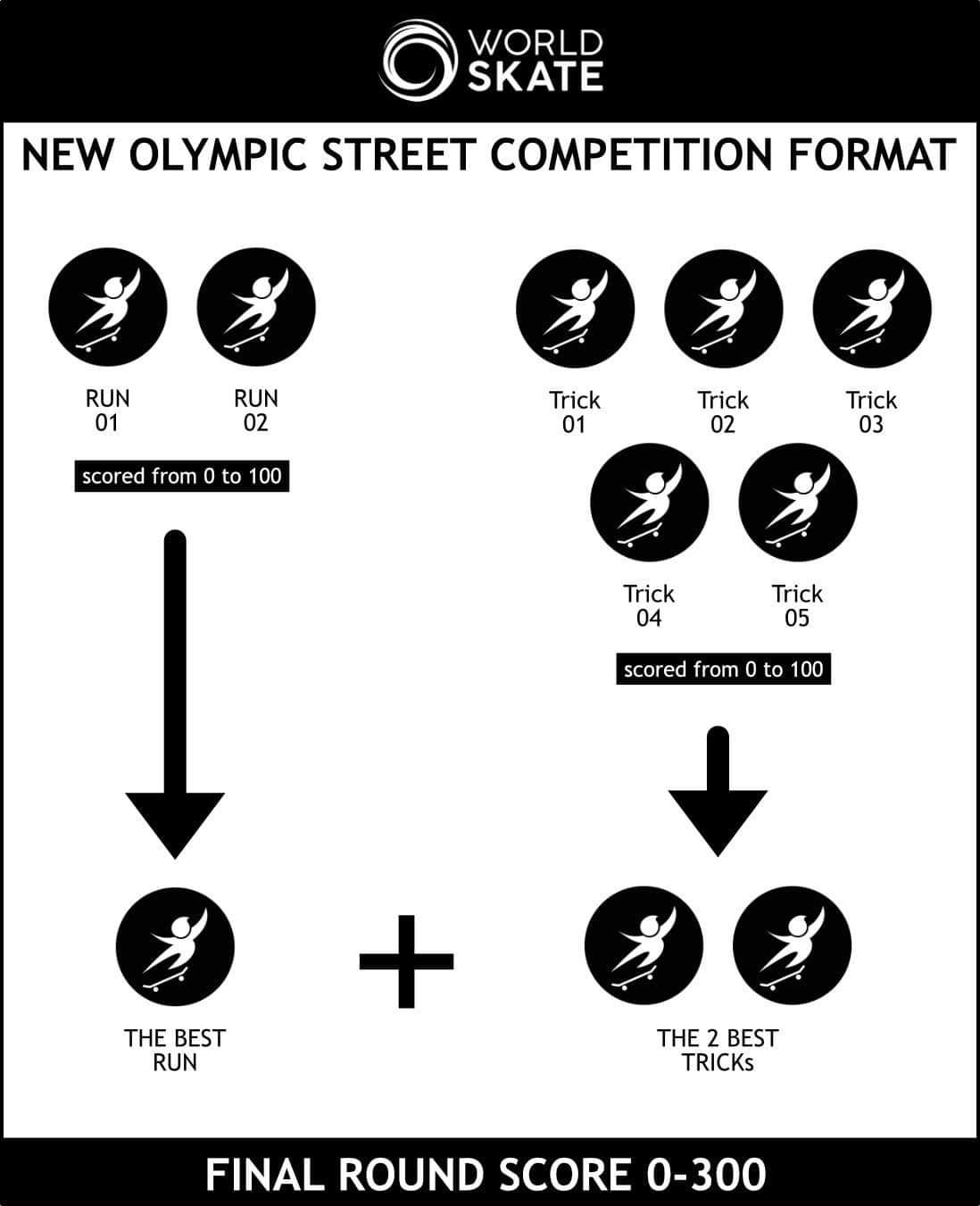 Here's how to run the new Olympic Street (2-5-3) format with LiveHeats:
Go to the Division for the division using this format
Click the Template tag next to the division name and change to Skateboard - Street (2/5/3). This will set the following settings automatically and also apply a 0-100.0 judging scale. . Click here for more info on how to change the template.
Build your draw as you usually would. See this video tutorial for how to build your draw & schedule
This will now rank athletes using their top 1 Run score and top 2 Tricks scores, with a maximum potential total of 300.00 points.
How judges enter scores for the 2-5-3 format
When using the 2/5/3 template, the scale will be 0-100.0
To score, judges press the + icon
Here they can select if the score is a Run or Trick
They enter their score, and click Submit
The system will average judge scores by ride and automatically select the top 3 scores for the athlete's total, based on best 1 run and best 2 tricks
The public and head judge will see if each score is Run or Trick by the "R" or "T" annotation