This article gives you an overview of how marshalling works in LiveHeats. You can also download a printable version to keep as a reference on the day.

This guide includes:
1. Using search to find a division

Tap the Search field on the Event dashboard to find the division you're marshalling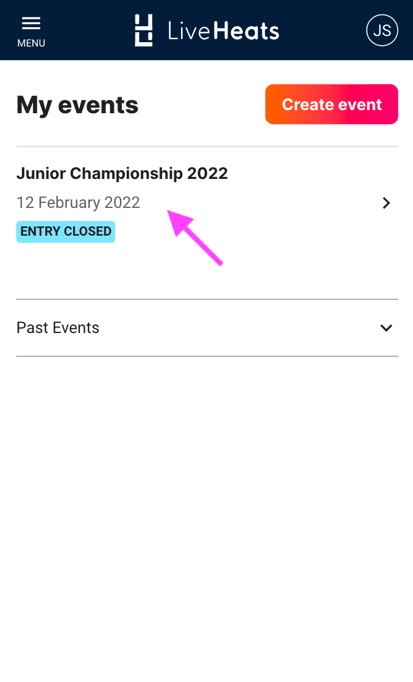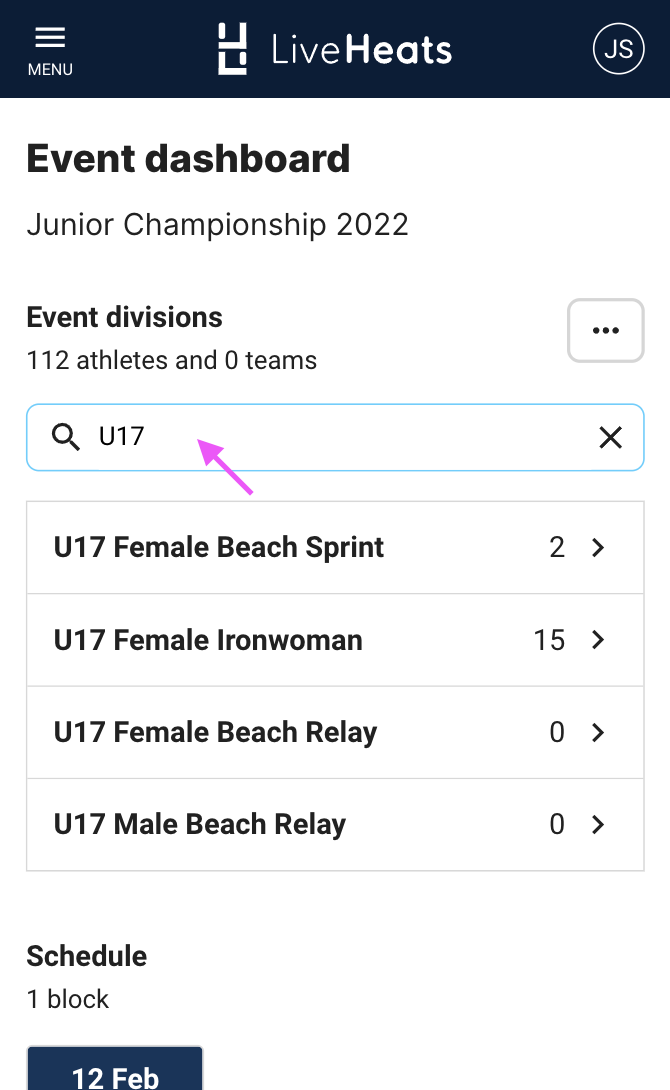 2. Marshalling individual and team events
Ensure you are in the Athletes / Teams tab
Click the Scan to confirm button if using wristbands or manually Confirm button for the athlete or teams you'd like to confirm into the division. If you are using multiple devices to scan in athletes, you must refresh the page to pull through all marshalled athletes before drawing heats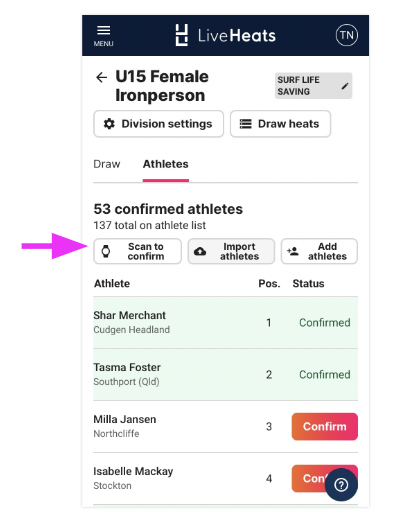 You can see the total confirmed athletes at the top of the list

To view or edit their details click on their name

3. Adding an athlete (individual division)
Click Add athletes in the top right corner



Type or select who you want to add



Click on the athlete name to edit their detail (if needed)

4. Adding a team and team roster (individual division)
Click Add teams



Type or select teams you want to add



Click on the team name to add the team's athletes



Type or select athletes

5. Generating draw
Click Division settings button

Enter heat size and how many athletes you want to progress per round (if multiple rounds)
.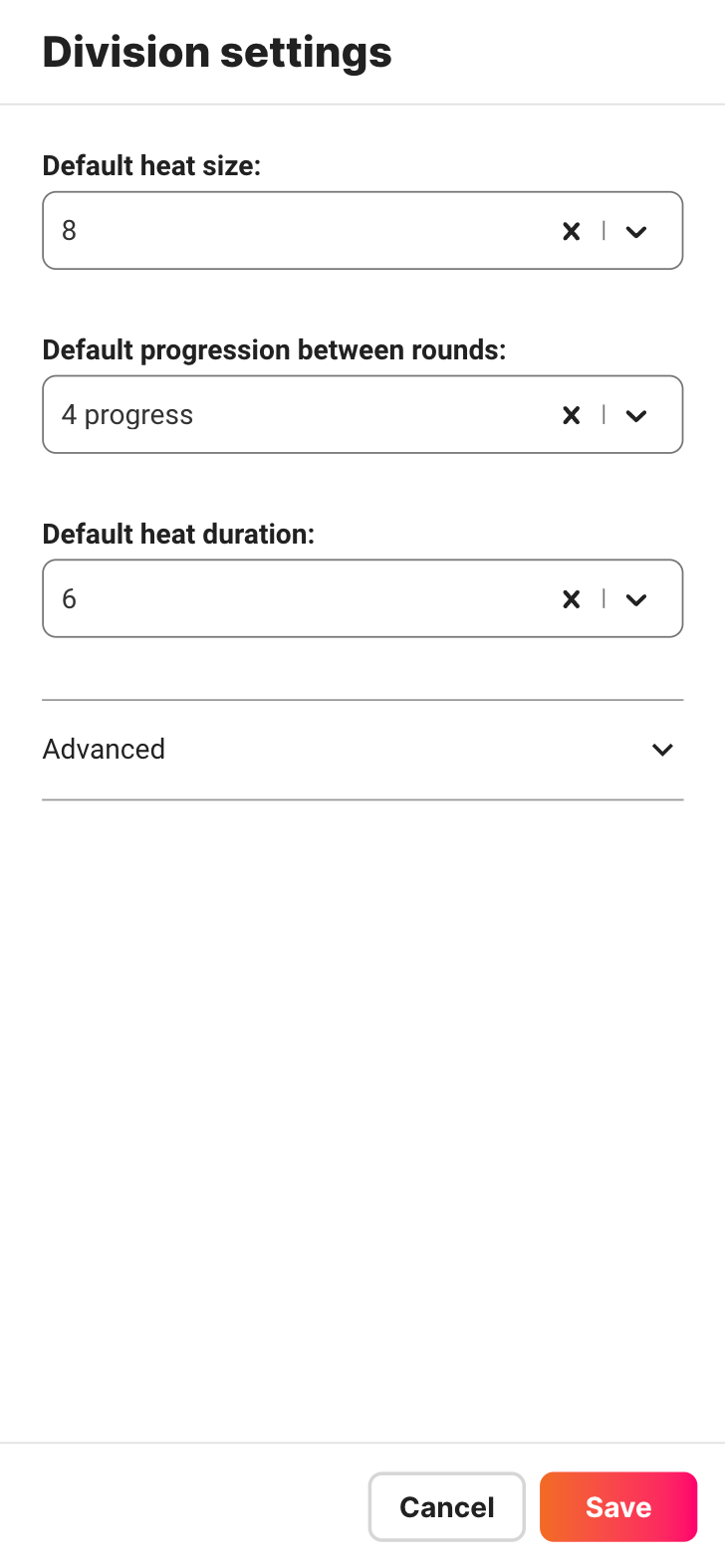 6. Draw heats
Click Draw heats button (you may find this option under the button next to Event settings }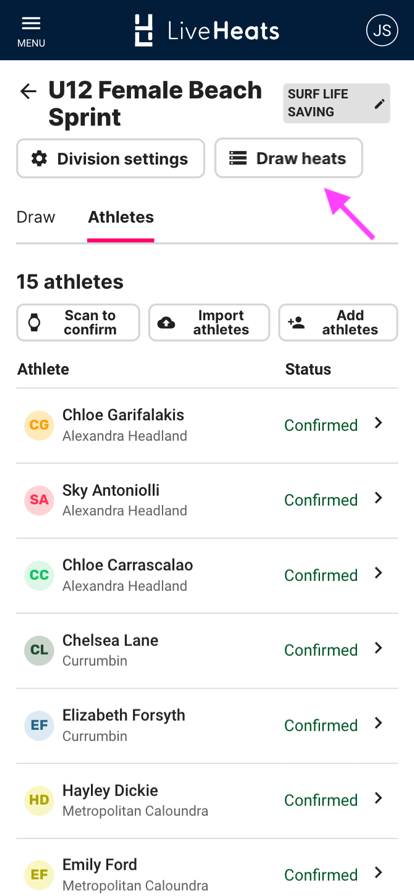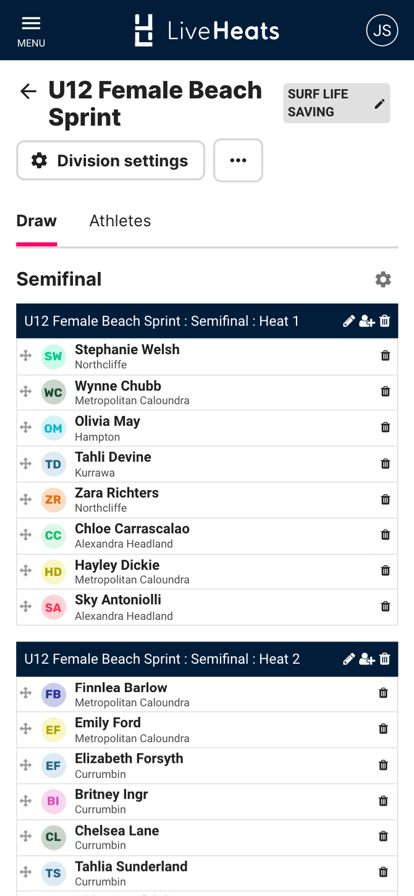 https://docs.google.com/presentation/d/1JcHSMr1yZWUF_avg1NUTs2vzU3BngTezC6eqWR1VcXI/edit?usp=sharing