LiveHeats allows organisers to offer promo codes (discount coupons) for athletes to apply during check out. You can activate a percentage discount (e.g. 25%), or a fixed amount discount (e.g. $20). This feature is currently in BETA with certain restrictions, please read the common questions below.
How to create a promo code
Complete the form below and our team will activate for you within 1-2 business days. Click here to open the form in a new window.
Promo code common questions
How does the athlete redeem the discount?
When they are completing their payment on LiveHeats, there will be an option for Apply promo code. They can press this and enter a valid promo code and the discount will automatically apply to their final registration price. Note, this will apply to their whole cart, including all athletes they are registering and any paid extras they are purchasing: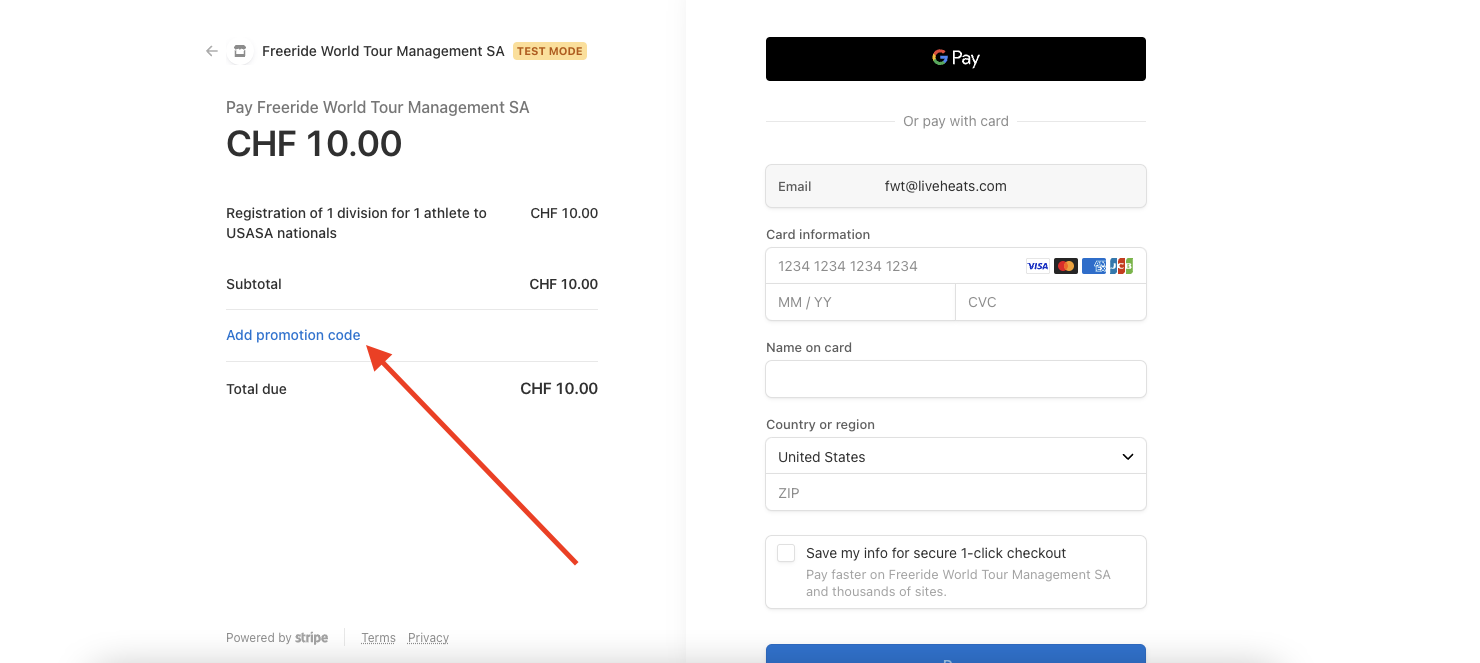 Can we offer discounts on membership registration or just event registration?
Yes you can use it on both event registration and memberships!
Can I apply a 100% discount so certain athletes can register for free?
Yes you can!
Can I offer a promo code in waitlisted registration?
Unfortunately you cannot. If you are using waitlisted event registration you will not be able to use this feature.
Note: This feature is currently in BETA. While the promo code will reduce the final price the athlete pays, it currently does not reduce the associated LiveHeats transaction fee. For example, if the original price is $100, the athlete uses a 50% discount code, and the transaction fee is 7%, the athlete will pay $50, but the transaction fee will still be $7 (7% of the original price).